European Roulette Playtech
Mobile Roulette Review
Play at BGO »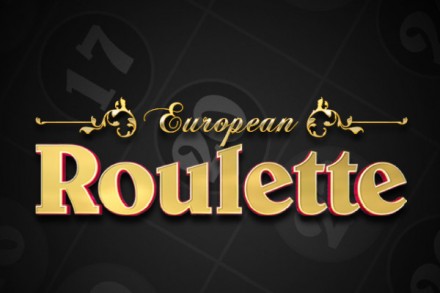 Hot
A great low bet European Roulette table for mobile with simple graphics, but tons of functionality and ease of play.
We made one mistake when we decided to write up this review. We played the Premium version of this game first and fell in love.
And whilst this classic Playtech European roulette game isn't quite as brilliant or pretty as it's sister, it's still one of the best games around, especially if you don't want to bet your whole budget in one spin.
A simple, but great low table bet
As we mentioned, the graphics are fairly simple, but easy enough to place bets. It's nice to have the neighbour bets sit on a separate little corner so they don't take as much room, but you can still get at them. We appreciated this all the more on the smaller mobile phone screens.
We should point out that this is really for roulette players who have a more conservative budget – the max amount on the table is 100 in cash, and the minimum bet is 0.01. If you want a higher limit, check out that premium table we were talking about earlier.
That betting limit actually makes this table one of, if not the lowest, bet limit mobile roulette game around. The downside of this is that they don't have the Hamburg rule, but that's not really a deal breaker.
But of course, that doesn't make a great table. What does is all the little added multi-functionality that makes it super easy to play.
Pressing all the right buttons
The feature we love most is the ability to auto-save up to four different bets. That means that you can simply spin the wheel and change between any of those four without having to go back to the table and place all your chips.
You can also quickly double your bet, or go down if you want, as well as re-bet, without ever seeing the table again. It makes for a pretty effortless game.
Not to mention that it's also crystal clear transparent, giving you the general stats of the table in the paytable menu. Yes you have to go digging for it to find it, but at least it's there. More than with all the other European roulette tables for mobile.
Screenshots
Roulette overview
| | |
| --- | --- |
| Game Software | Playtech |
| Min / Max Bet: | 0.01 / 100 |
| Chips Available: | 0.01, 0.10, 0.50, 1, 5, 10, 25 |
| House Edge: | 2.7% |
| Straight Up: | 100 |
| Neighbour Bets: | Yes |
| Bet Max Button: | Yes |
| Hamburg / La Partage Rule: | No |
Conclusion
It's not the prettiest table, but low betting gamblers won't be able to find an easier game to play with practically all the trimmings you get online.
Playtech European Roulette classic table is as good as their premium in all ways but looks, and ultimately what would you prefer? Someone you can have fun with or someone pretty but with no character?
Review by Lucky Mobile Casinos, Last updated: April 17, 2018