European Roulette Gold Microgaming
Mobile Roulette Review
Play at Go Wild »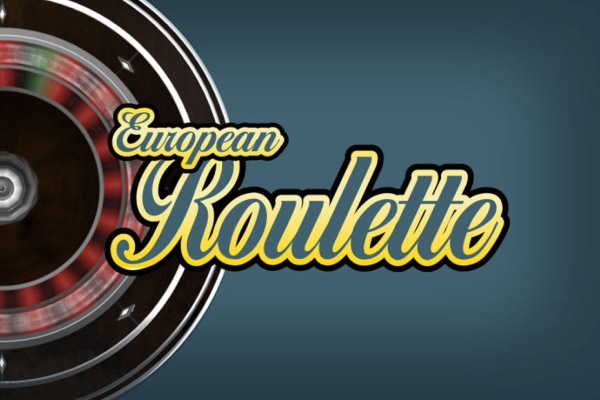 About this Microgaming Roulette Gold Game
A classic game of European Roulette, Microgaming covers all the basics and gives you a high-limit bet table.
Straight away, you'll see that this game doesn't look the prettiest. A grey table with basic numbers, it's like Microgaming stripped all the fancy stuff and just left the felt behind that it bought at the one-dollar store.
On the other hand, the roulette wheel looks beautiful, and you even get a lovely softly, spoken English lady giving you the results of your round. This is more than most mobile roulette games usually provide. Not a deal breaker for most, but we like the little sounds that make you feel like you might be at a real live casino.
A few teething problems
However, it cannot be denied that visually. It leaves a lot to be desired, especially on phones such as Android roulette or iPhone roulette game, where making neighbour bets become really hard as you have to carefully touch the tiny area on the top of the screen.
Equally, Microgaming expects you to know how to play roulette, with no explanations or rules on offer, so brush up on your glossary of terms and rules of play before opening up this game if you need to. As such, we had to play what felt like a thousand spins of the wheel to be able to tell you that this game does not offer the hamburg/ la partage rule.
High limit roulette table for mobile
However, though it may sound like we are being overly harsh over this Microgaming roulette for mobile, there are upsides. We mentioned that you can make neighbour bets, something not all mobile roulette games provide, but the real draw here will be for big gamblers who want to bet as much as they want.
There is basically no maximum bet on the table. You can bet the maximum on every number, every corner, or any combination, and it will allow you to do so. We tried placing the maximum on each and came up with a maximum table bet of 4360 in cash.
Finding high-limit roulette isn't always easy, but search no more. We should note that the maximum for a straight-up bet is 10, odd/even or red/black is 80 and per set of 12 numbers, 70 in cash.
If that sounds like your kind of betting range, then guess what? Microgaming's European Roulette Gold Suite is for you.
Screenshots
Roulette overview
| | |
| --- | --- |
| Game Software | Microgaming |
| Min / Max Bet: | 1 / 4360 |
| Chips Available: | 1, 5, 10, 20, 50, 100, 200, 500 |
| House Edge: | 2% - 3% |
| Straight Up: | 10 |
| Neighbour Bets: | Yes |
| Bet Max Button: | No |
| Hamburg / La Partage Rule: | No |
Conclusion
It's not pretty, and on the very small screen, it's also not always easy to use, but if you like to bet big, there's no better mobile roulette table out there.
Microgaming Roullete is a serious game for serious gamblers. Microgaming provides you with all the basics you need to get betting as much as you like.
Review by Lucky Mobile Casinos, Last updated: February 8, 2023
Play European Roulette Gold Microgaming Here:
More Mobile Roulette Games More »