Roulette Touch NetEnt
Mobile Roulette Review
Play at GUTS »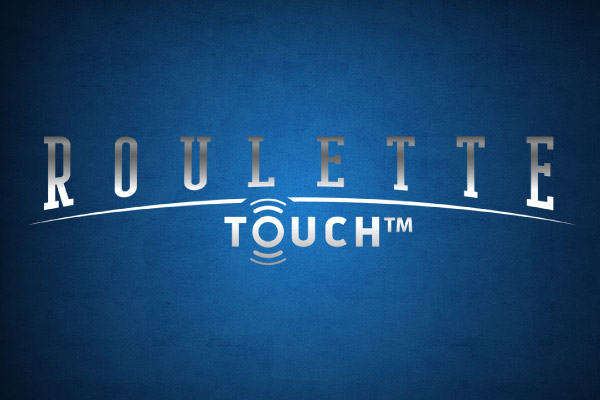 About this NetEnt Roulette Game
As pretty as you've come to expect from NetEnt, with a few added touches that makes this mobile roulette touch game different, if not perfect.
You'll sometimes see this NetEnt roulette table written with a little 'VIP' on the icon, though we can't quite understand why because it's your basic European game of Roulette. Perhaps because the betting limit for the whole table goes up to 500 in cash?
But it's certainly not the only mobile roulette game to do so, so who knows?
Anyway, name confusion aside; this is a beautiful looking table. That blue felt background is sharp and the wheel, when it spins for that final spin, is certainly realistic with sounds to match.
Let's start with the bad news
We should point out straight away, as you can see from the pictures, there's obviously no easy way to make neighbour bets unless you memorise the numbers. Equally, the starting bet is at 1 in cash, which may be a little high for some.
On the other side of that, the straight up maximum bet is only 10, leaving some high betters a little cold. And last, but not least, no hamburg/la partage rule.
However, if none of these factors are a deal breaker for you, then NetEnt's mobile European Roulette certainly has plenty to recommend it.
A Roulette table that's all about function and beauty
For one, once you get use to how to place the chips (either by pressing the space and then the chip, or by drag and dropping the chips), you'll find that it's a clever way of ensuring you always place your bet in the right spot. NetEntertainment know how to make an easy to play mobile casino game.
We equally like the ability to quickly double our bets, or remove a single bet from the table if we changed our minds half way through placing our chips.
But if you think that's all it's got then you are in for a few more surprises. Some more unique touches that you rarely find in other mobile roulette games include;  having 'quick spin' so you don't have to watch the wheel spin and an auto-play function that bets the same on the table for up to 1,000 turns.
Also, being a Net Entertainment casino game, it plays beautifully on Android phones or iPhones / iPads or tablets.
This is a good roulette game that has plenty of little touches that make it shine, but we really missed the neighbour bets option to make it truly great game in our opinion.
Screenshots
Roulette overview
| | |
| --- | --- |
| Game Software | Net Entertainment |
| Min / Max Bet: | 1 / 500 |
| Chips Available: | 1, 5, 25, 100 |
| House Edge: | 2.7% |
| Straight Up: | 10 |
| Neighbour Bets: | No |
| Bet Max Button: | Yes |
| Hamburg / La Partage Rule: | No |
Conclusion
The NetEnt touch version is a beautifully created and easy to play european roulette game. It's like the Swiss army knife of mobile roulette; you keep finding little extra functionality that makes playing all the easier.
However, it would have been nicer if they'd added some simpler functions that would have made this an almost perfect game to play at your favourite mobile casinos for real money.
Review by Lucky Mobile Casinos, Last updated: September 16, 2019
Play Roulette Touch NetEnt Here:
More Mobile Roulette Games More »