Premium European Roulette Playtech
Mobile Roulette Review
Play at BGO »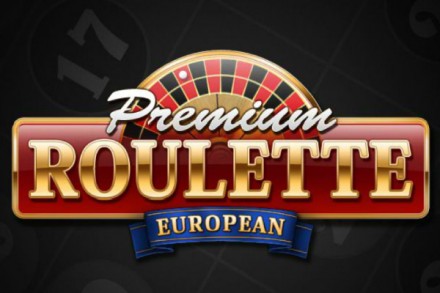 Hot
This is easily one of the best mobile roulette tables you'll be able to play whilst on your Android tablet, phone, or iOS device. Easy to use, lots of features and beautiful.
We will admit that we laughed when we saw the tag Playtech 'Premium' Roulette on the logo label. What makes this European roulette game so very different then that it deserves to be called 'premium'. Surely this is just a marketing excercise to try and entice us to click and play?
Well, we can genuinely say that the word is truly deserved. This is as near perfect mobile roulette game as you'll find anywhere online. But first, the cons.
Why it scores 4.8 in our scales
We wanted to give this table the full five stars. It really impressed us that much.
Then we realised that as wonderful as it was, it wasn't perfect. For one, it didn't have the Hamburg rule. Not a deal breaker, but a nice to have.
For two, the starting chip was 1 coin, which again, isn't that unusual for a roulette table, but might be leaving players with smaller budgets out in the cold. For a table with a slightly lower chip denomination, try Playtech's simpler European Roulette table.
If, however, neither of the above bothers you then read on.
Easy to use and well thought out
The return to player rate on this roulette machine is 97.30%. Why do we know this? Because this roulette game is as transparent as can be.
You can see all the numbers that have been called by the wheel itself. Within the menu you can load the statistics of your current gameplay, seeing which numbers have been hit the most and how many times, helping you work out a great roulette strategy and play the odds.
The images on this review were done whilst playing it as an iPad Roulette game, and you can see it has neighbour bets. As a mobile phone roulette table however, the neighbour bets are still there, but tucked away on the right hand side of the screen, making placing bets still incredibly easy as the table takes the whole space.
Lots of wonderful functions and buttons
You can re-bet the same bet, double and re-bet, or even, just auto spin the wheel up to 99 times on the same bet if you want. Add to that the fact that the maximum amount you can bet on this table is a staggering 5,000 chips, which should make big gamblers overjoyed, and you can see why it ticks all our boxes so far.
It's basically the whole package and all the best features rolled into one.
But what we truly loved, what makes this Playtech mobile roulette table so wonderful, was the fact that you can save up to four different bets. You simply put your chips on the table, save as bet 1, and continue to fill all four spaces. You can then change your bets in the roulette wheel screen without having to go back to the table each time. So much easier and quicker.
But if you did want to do that, there's a little arrow on the side that allows you to switch views whenever you want.
It literally felt like playing online roulette, but on our smartphone. No other roulette game for mobile comes as close. If roulette is all you need, we couldn't recommend a better mobile casino game table.
Screenshots
Roulette overview
| | |
| --- | --- |
| Game Software | Playtech |
| Min / Max Bet: | 1 / 5,000 |
| Chips Available: | 1, 5, 10, 25, 100, 500, 1000 |
| House Edge: | 2.7% |
| Straight Up: | 20 |
| Neighbour Bets: | Yes |
| Bet Max Button: | Yes |
| Hamburg / La Partage Rule: | No |
Conclusion
Playtech mobile casinos are usually well above the rest in terms of graphics, but this casino games provider has outdone itself with it's Premium European Roulette table.
It has all the bells and whistles, and then a few extras, to make you forget that you are actually playing this on a screen the size of your hand.
Beautifully done.
Review by Lucky Mobile Casinos, Last updated: September 5, 2019