Mobile Roulette Games
9 Roulette Game Reviews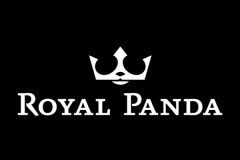 £489,602 Live Roulette Winning Streak At Royal Panda
Best Roulette Casino Site
Mobile Casino Roulette Reviews for Phone & Tablet
Casino roulette tables are to gamblers what croissants are to the French. Easy to find, every place does them, and generally deliciously familiar.
Ultimately, if you know what kind of mobile roulette game you want to play, each will do the job well. But there are some that are simply better than others. We help you pick the authentically good mobile casino roulette games for phones and tablets online. Don't settle for OK, there are some great table games to play on your Android or iOS devices from the likes of NetEnt and Microgaming. In fact one of the best mobile roulette games we recommend you should check out is the NetEnt Roulette Touch game offering a 97.3% RTP, and bets between 1.00 and 500.
Best Mobile Roulette Casinos
Pick the Best Roulette Game for You
Master the basics and ensure your game play is smooth, with our mobile roulette reviews that get to the heart of the game.
There's no point denying the fact that Roulette for mobile phone and tablet devices are limited. Mostly, you'll find European Roulette and only one or two tables on offer from most casino software providers. It's not like video slots where you get a new game every month. You get one mobile Roulette table, maybe two, per provider, if anything at all.
So why this lack of attention? Some believe that you only need one good table. So they choose the most popular European and ignore the other variations like American and French Roulette.
But mostly because most players, and so most casino game providers, don't think that this type of table game works on the smaller screen. You need space to have that wheel. It needs to be graphically attractive to make it look authentic. How do you do that in small handheld screen? Plus it's fiddly having to tap and press the right chip to the right number bet on that green table. Let's just give up right now.
These people are wrong.
All the reasons above, and the lack of choice, makes it twice as important to pick the right mobile phone Roulette. Plus they forget about the beauty of tablets, like the iPad or the Samsung Galaxy Tab, that make online Roulette games shine brighter than they ever did on the computer. The touch screens also begs to feel like the real experience as you drag and drop your chips on the tables.
So not only do we give you a good idea of the games, whether they are better for the smaller screen or tablet, but more importantly, where you can play. With the lack of choice available, finding the right mobile casino that hosts the best Roulette tables isn't always easy. Most don't advertise front and centre, though many of our favourites do let you free play mobile roulette games on your phone to test out each of them for yourself.
Thank-fully, despite the fact that so many providers have given up on the game that practically invented online casinos, those who have released mobile tables have done it beautifully. And there are some great games here for you to pick from.
Yes it is mostly European Roulette, which is the far superior game to American Roulette, but French and jackpot Roulette is also pretty much non-existent. When or if we ever discover any, you can bet that you'll be the first to know right here.
However most of these online European Roulette games have been crafted to perfection. They work out how to make the best use of space, whether on the phone or tablet. 99% work just as good whether they are Android roulette or iPhone roulette. With Windows and Blackberries we recommend you free play the game to test thoroughly as not all the casino softwares support these devices.
If you are asking how we know so much about Roulette, the answer is; we know no more than the average casino player. We won't sell you a table as the one where you'll be able to win at roulette by betting number X ten times in a row. We don't sell snake oil, we just play, learn and pass on what we see.
We've even written a roulette guide if you want to know more; with everything from a glossary of terms and how to play roulette online for newbies, to choosing the right game and roulette tips and strategies for the more advanced players. It's a good overview of the game, and we hope that if our reviews are not clear, that these will help you understand one of the best mobile casinos games. Ever.
Play For Longer with Mobile Casino Bonuses
Find a mobile casino bonus to meet your needs from free spins, deposit and no deposit casino bonus offers