European Roulette Betsoft
Mobile Roulette Review
Play at Leo Vegas »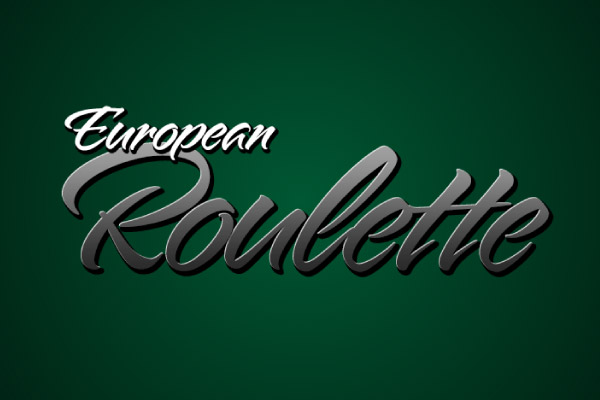 About this BetSoft European Roulette Game
This roulette game shines on the mobile screen because Betsoft has ensured that betting and playing is the easiest thing to do.
Betsoft tables are often overlooked at the casino as they tend not to match up graphically with some of the other casino table game providers. However, as an Android or iOS roulette game, nothing could be further from the truth.
It's the little touches that make this such a great mobile roulette table
You have a zoom button, so even on the smallest screen, you can easily place fiddly chips, such as corner bets. However, in all honesty, we managed to place bets where ever we wanted without using it. We also loved that making neighbour bets is incredibly easy using the top of the screen, with plenty of space for fat fingers.
The graphics are decent enough to feel like you are watching a live wheel spinning, though it would have been nicer if you'd had a little more sound to give the air of reality. But it's a small detail and doesn't kill the joy of the game.
Not perfect, but close
That said, if we had to poke holes, it would be that the mobile casinos themselves are able to change the minimum/maximum bet of the table. For example, at Guts casino, you can bet up to 500 over the whole table, but the minimum bet is increased to 3. Leo Vegas on the other hand, is friendlier to a more casual gambler, with the minimum bet starting at 1, but the max bet is then only at 100.
So we suggest you free-play roulette first to ensure they have the betting limits that suit your real money budget.
And lastly, you can't remove a single bet from the table; instead, you can only remove all your bets. So if you make a mistake at the last minute, it can be a little frustrating to have to start betting all over again.
But it's a small price compared to the ease of play that is Betsoft European roulette. Add the fact that this is one of the few games with the Hamburg rule, and it goes straight up to the top of our list.
Screenshots
Roulette overview
| | |
| --- | --- |
| Game Software | Betsoft |
| Min / Max Bet: | 1 / 500 |
| Chips Available: | 0.50, 1, 5, 25, 100, 250, 500 |
| House Edge: | 3% |
| Straight Up: | 25 |
| Neighbour Bets: | Yes |
| Bet Max Button: | No |
| Hamburg / La Partage Rule: | Yes |
Conclusion
Easy to play and with great visuals, Betsoft Gaming has created a great mobile roulette table that ticks most of our boxes. Add that the neighbour bets are but one small click away and the Hamburg Rule that comes as standard, and you get the icing on the cake.
Review by Lucky Mobile Casinos, Last updated: February 8, 2023
Play European Roulette Betsoft Here:
More Mobile Roulette Games More »