How To Play Mobile Slots Online
Learn the basics of online mobile slots
What's in store when you play mobile slots
Slot machines, mobile or online, are not incredibly difficult to handle. At their most basic, you put a coin in the machine and press spin. The mobile slot will not only do the rest, but it will also calculate your winnings and reveal any special symbols on the reels.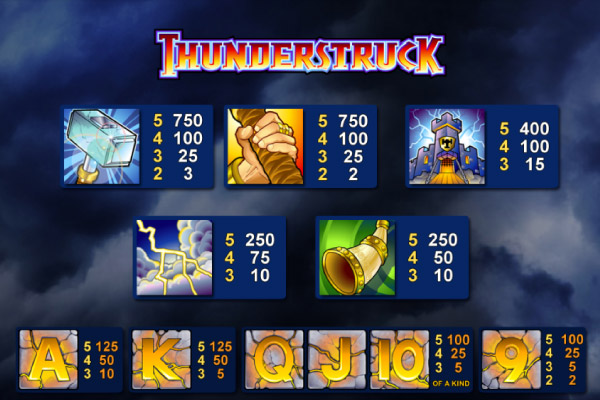 If you wanted to, you could stop reading right now and start playing straight away. It's one of the reasons that online and mobile slots have become so popular over time. It's not skilled. It's chance, good old-fashioned luck and entertainment.
However, online slot machines are finicky creatures. Some are created to tease you with little amounts until they finally give in to your whims and pay out big. Others are there to entertain you all night long with a huge singing and dancing number, leaving you satisfied but not all that much richer. Some even rob you blind and leave you tied to the bedpost with no clothes, wallet or dignity.
Slot machines are finicky creatures. Some will tease, some will entertain, and some will rob you blind. How to find the right one?
Finding the right slot machine is important, and understanding the basics of these machines will allow you to start recognising the different types. The good thing is mobile slot machines work the same way as online slot machines – the interface is just a little different as you use your fingers to spin rather than your mouse.
The Basics of Online and Mobile Slots – How to bet
First, you'll need to be able to figure out how to bet. Some slot machines are simple. One coin = one penny = one spin of the reels.
However, many slot machines now allow you to decide your coin value. The coin can now be worth 0.25 pennies, or 1, 2, 2.30, 3.60… in real money. The list goes on. Different slots will have different coin values for you to pick, changing the minimum and maximum bet considerably.
As a general rule, you should play the maximum number of lines on any slot machine, whether on your mobile or desktop. If you are uncomfortable with a machine with 99 paylines, head for one with twenty instead of reducing the number of paylines. The machines are created in order for you to maximise the lines, and so you should.
Play the maximum amount of lines. 99 paylines too expensive? Choose one with 20. Don't reduce the paylines.
There are a few exceptions to this rule, but they are rare cases.
The reason we mention paylines is, of course, because the number of paylines a machine has will affect how much you can bet. If the smallest coin value is a penny, but the machine has 50 lines, then the minimum bet is actually 50 pennies. Again, not complicated, but if you are a conservative player, beware of slot machines that sell themselves as penny slots when at 99 lines, they turn into far different creatures.
What you can also do is decide how many coins you will bet per line. Meaning you can bet 5 x 1 penny per line, at 50 lines, which would equal… 2.50 in cash, rather than the 1 from our example above. (For more on betting, read our 'max bet strategy'.)
If your head is hurting over this, don't worry. These are all just ways to give you more choices and a greater range of betting options. Ultimately you just need to pick how much you want to spin in one go and choose the coin range and the number of coins that will let you do that.
Play for free mobile slots
We have a whole section on slot tips and strategy. But if we could only give one piece of advice to the mobile slot players, it's this: choose a mobile casino that allows you to test their range of mobile slots and casino games for free before depositing and playing with real money.
If we only had one piece of advice to give you?
Play the slots on free play first. Test that your mobile device is compatible with the casino games.
It's an imperfect mobile world. With so many mobile devices now available on the market, it's not always easy for casino game providers to ensure that your specific mobile phone is compatible with their games. They try. Boy, do they try. And usually, they succeed very well. But sometimes… not so much.
Below we've listed a number of casinos that offer all their mobile slot machines to play for free. Although for us, the true enjoyment comes from being a real money player (there is no rush quite like watching those reels turn, knowing that the next big win could be yours), ultimately you should always test the mobile games before you commit yourself to a real money bet.
The reason for this is very simple. There are hundreds of mobile slots out there. And not only might they not be compatible with your mobile phone or tablet, but more importantly… you might not like the slot itself. You might prefer classic slots over video slots. 20 paylines or 99 paylines. Bonus features, mini-games, scatters, wilds… the choice now is extraordinary.
Free slot machines are great for getting a taste and feel for the game. So check out our list and try a few out for yourself.
Top 5 Casinos with free play mobile slots machines
Not ready to play? Want to know more? You are in luck. We have plenty more to teach you.
Next up: Mobile Slots Rules »
Ready to play for real? Check out our best slot sites list, which offers a huge variety of games, tournaments, promotions and loyalty programs to help you get the most out of your gaming experience.
Slots Mobile Casinos
List of all the mobile casinos where you can play mobile Slots online