Mobile Slots Terms & Rules
Learn the rules, get to grips with the lingo
Are there rules? What's the story?
Oh, how far have we come from the original Liberty Bell land-based slot machine? But it's not always as simple as grabbing that big red handle and watching to see if three random bells, bars or fruits will line up.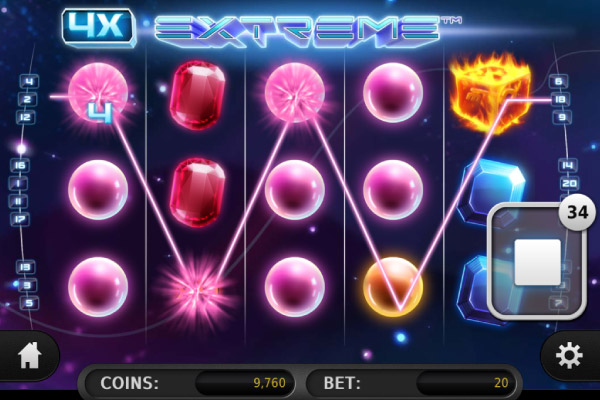 You can still find 'classic' slot machines, a la Liberty Bell style, both online and on mobile. They have a great appeal. Unlike online video slots, betting tends to be far simpler, and the paylines more obvious. You also don't tend to get the impressive 'video' graphics, but it's the type of machine you'll find at your local pub or watering hole.
It's familiar and transparent.
Classic slots: 3 Reels, 1 to 5 paylines, few features.
Video slots: 5 Reels, multiple paylines and features.
If you want Vegas, on the other hand, online video slots are more your style. You are also in luck, in that, due to their popularity, video slots are the most prolific mobile slots you'll find across a wide variety of mobile casinos.
Whether you love mobile video slots or classic slots, the difference between them is largely cosmetic. The symbols, paylines and bonus features will change, but the principles are the same.
How do you get winning symbols in slots?
To begin with, it's important to understand that most online and mobile slots, unless they say otherwise, pay from left to right. So the symbols need to line up, in order, 1, 2, 3 on an active payline.
Some slot machines pay 'both ways', meaning they also pay out from right to left, so 3, 2, 1 and left to right 1,2,3.
This is the most common way to get winning symbols in any type of mobile slot.
What are paylines and reels in mobile slots?
The first thing you'll read about a slot machine will be the following '5 reels, 25 paylines video slot' or '3 reels, 3 paylines classic slot'. Online and mobile casinos assume you know what you like, and this is the easiest way for them to give you an idea of whether this slot is the right one for you.
This section could also be called 'Classic slots VS Video slots: What is the difference?'
What is a reel?
Reels are the number of symbols you can fit horizontally. It defines how many symbols you will need to win and how many paylines the casino software provider will be able to add. The more reels you have, the more paylines you can theoretically create.
Generally, however, you'll get 3 reels (classic slots only) and 5 reels (video slots and some very rare classic slots). Why is this something you should know? Well, simply so when you see the term, you know what it means.
Generally speaking, with 3 reels you need to get 3 matching symbols on an active payline (we will get to those) to get a win. That's it. With five reels, you can get 3, 4 or 5 matching symbols to get a win. The more symbols you get, the bigger the win.
What is an active slot payline?
Remember those classic slot machines we were talking about? Line up three symbols in a row, and you get a win? That is one payline. Now you can add two more paylines by making the top and bottom lines that you see 'active'. This is the most classic way to get 3 pay lines.
Just because you think you see a payline doesn't mean it's 'active', ie. It will pay. In a classic slot, for example, you can usually see what should be 3 paylines, but it's only the middle line that pays. That's what we mean by active payline.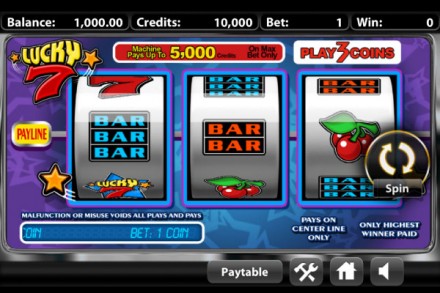 Generally speaking, the number of paylines will be the main thing to distinguish between a classic slot and a video slot. Not always, but it's a good rule of thumb.
1 to 5 paylines? Chances are, this is a classic slot style of play.
9 to 20 to 50 paylines? Video slots, Vegas style. These are the most popular video slot payline amounts.
99 paylines, 243/1000+ ways to win, Megaways, Cluster Pays? These are the out-there, modern, out-of-the-box mobile video slots. Some might come out of Vegas, but most will be online creations.
Why is this important? The paylines will directly affect how much you can bet on a slot. (see section 'How to bet'). This ultimately affects your wallet and how much you can win. While more paylines mean more chances of winning (Variance & RTP affect these, too), it can also mean making bigger bets.
Paylines VS Ways to Win
Once you usually get past 99 paylines, online slots generally start referring to 'ways to win' rather than just paylines. Why? Because unless you start adding lines and reels, your basic 5 reels by 3 lines (which is 80% of video slots) can only have so many paylines. They reach a maximum.
The next step is to ignore paylines completely. This is fun, isn't it? Just when you thought you had paylines clear in your mind, they started playing a whole different ball game.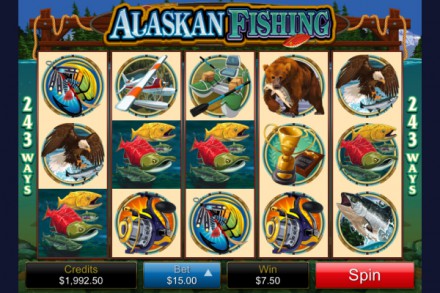 The most common and easiest one to explain is the 243 ways to win. In a way, this is simpler to explain than paylines.
With 243 ways to win slots, the symbols need to be adjacent to each other to pay out. How simple is that? No need to confuse the matter with lines. You get the same symbol on reels 1, 2 and 3. You win! Done!
There are many ways to get winning combinations. Most online slot machines are very good at explaining, and if you still don't get it… hey, it's ok! The machine does the calculation for you! Hurray!
With 243 ways to win slots, the symbols just need to be adjacent to each other in order to pay out.
But it does add to the excitement if you can follow the spin and try and see if that next winning symbol will show up. It adds a little extra to the thrill.
Multiplier Games
Remember how we talked in the How to Bet section about how you can bet more than one coin per line?
These are what we call Multiplier Games. Simply put, the more coins you bet per line (usually 1 to 5, sometimes 10 coins per line), the more you can win.
This is because the extra coin you put in multiplies the payout. So say that three symbols get you 1 coin for a win. If you bet five coins per line, those three symbols will actually pay out 5 coins.
For more on maximising coin size, read our Slot Strategy section.
This is why it's often good to bet more than one coin but keep a low denomination (so, say 1 penny) to keep within your budget. This is mainly because you can get additional multipliers when you get 5 of a kind. This is also true when you bet the maximum bet on a machine.
Slot machines favour the bold.
Progressive Jackpot Mobile Slots
Jackpot… isn't that what we all play for? To see the big words 'Jackpot' flash across our screen and get a life-changing win?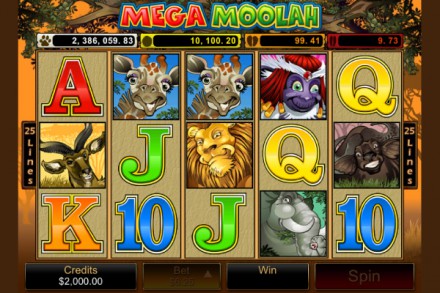 A progressive mobile slot machine is a growing jackpot that keeps growing for every bet made on it. So every time you or anyone else across the world places a bet on that slot, a tiny little percentage of that bet goes towards to jackpot pool to keep it growing.
And if you think that on mobile, this means that the jackpot is small, think again. The progressive jackpot is tied in with all bets made everywhere on that slot – mobile and online. When it hits has nothing to do with the device at hand.
Biggest progressive jackpot won on mobile?
3.7 million on Mega Moolah at Jackpot City.
Obviously, the popularity of the slot will affect how big the jackpot will grow. Some jackpots are always made to hit big. Others never grow beyond a couple of thousands. The ones we like the most are the ones that hit the millions. Obviously, we don't need to explain why, but we always figure that the chances of hitting those jackpots are one in a million, right? But the chance of hitting the jackpot if you don't play on a jackpot machine is zero in a million.
Biggest progressive jackpot won ever?
€17.2 million on Mega Fortune slot. Play at LeoVegas
As long as the mobile slot is fun and has a decent payout, why not grab a little extra chance to win the win of a lifetime?
Beware, though. Chances are, with most jackpots, especially progressive slots, you'll have to play the maximum bet to be eligible to hit it. So always read the rules carefully.
Think you know your reels from your paylines? Great. Now for the fun part – the bonus features.
Slots Mobile Casinos
List of all the mobile casinos where you can play mobile Slots online