Mobile Blackjack Games
9 Blackjack Game Reviews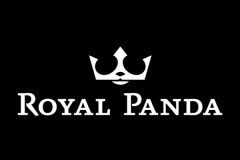 Royal Panda Live Blackjack €71,250 Winning Streak
Best Blackjack Casino Site
Mobile blackjack reviews
Finding a good mobile blackjack table isn't always easy, but instantly satisfying. You know then, that you never need to open up another casino game.
Fans of online casino blackjack tables know that there are subtle differences between each game, but the great thing is that once you find a favourite, you don't need to keep searching.
Unlike video slots, which we need to constantly change week by week to keep us entertained, a beautiful Android or iOS blackjack game with the right feel and RTP, once found, can last you a lifetime. It's why we write all these mobile blackjack reviews so you can find your perfect match at the right casino and put in to practice your preferred blackjack strategy.
Best Mobile Blackjack Casinos
Pick the Best Blackjack Game for You
Master the basics and ensure your game play is smooth, with our mobile blackjack reviews that get to the heart of the game.
Slim Pickings But High RTP
Not going to lie. Your choice of mobile blackjack tables isn't the biggest out there.
You've got our top rated MultiHand Blackjack Classic Touch game which gets the top 5 stars thanks to great graphics, betting range and 99.5% return to player rate. Along with a few others from Play'n GO, Microgaming, IGT and Playtech.
The reason for the not so wide variety is that, at best, most software providers maybe have 4 or 5 online blackjack games at most – so on mobile, that means one or two.
Which is a shame, as there are far more variations of blackjack than there is in mobile roulette, and yet we get equal amounts of both on smartphone or tablet.
Where, in our hearts, we know that Blackjack, and every other awesome game of 21, should get the attention it deserve.
Some casino software providers don't even put much thought or effort into their casino apps.
They think that as long as you can get one hand of 21, you won't know the difference between a good table and a bad one. We both know that's crap.
Factors to consider when you play blackjack mobile games
You can't hide from the fact, that when you play blackjack on tablets or mobile phones, space is an issue.
Maybe not as much when you play on an iPad or the larger Android device, but ultimately even then, you need smooth gameplay.
So when we write our blackjack reviews, we take into consideration the following:
Whether it's better for some smaller screens or larger ones
How well their touch functionality works
How easy they are to play on your mobile
The quality of the graphics and sounds
The maximum and minimum bets of the table and the size of the chips
How many hands you can play
The variation and rules of this particular blackjack game
The odds of winnings (depending on the provider and rules)
Android blackjack or iPad/iPhone blackjack?
Those are your two primary options. Not going to lie.
Play'n GO are the only ones who can be relied on to give you decent Windows blackjack games, though you can sometimes get lucky at NetEnt casinos.
Still, let's be honest if you have an Android or iOS device, the choice is yours. You can, 99% of the time, play on all the mobile gambling games above.
Still, you might want to test them first. There's very few places where you can't free play blackjack, in a 'test before you buy' way.
It's just common sense.
Don't know which casino game to choose?
If you're a beginner to the game of 21, we'd recommend you start with reading our Blackjack game guide 101.
We explain everything you need to know, including a basic cheat sheet. This is a simple starter strategy to give you the best odds of winning, depending on what cards the dealer is showing.
It won't guarantee you win real cash, this is a game of luck after all, but it can help you decide when are the best time to draw, to split, or let the dealer bust out.
Because we all need a helping hand from time to time.
Get a little extra with Mobile Casino Bonuses
Find a mobile casino bonus to meet your needs from free spins, deposit and no-deposit bonuses