Mobile Blackjack Guide
Everything you need to know about online mobile Blackjack
A step-by-step guide of Blackjack online and on mobile
We give you a step-by-step guide to the world of casino Blackjack, the terms, the betting options, and how to beat the odds. Because if you're going to start playing real money blackjack games, you've got to play to win.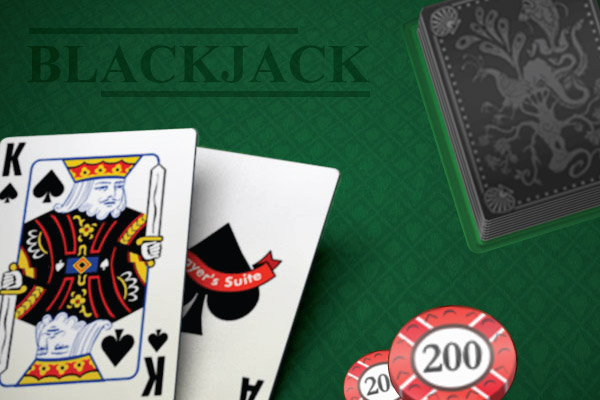 One of the easiest and popular casino games in the world, most of you will know the basics of the game.
And yet, when people tell us that the trick to winning Blackjack is to get as close to 21 as possible, using as many cards as needed, we always sigh in despair.
Mostly it tells us that we should go and sit at another table. Because this blackjack player is going to go lose his cash real quick.
The real goal is to beat the dealer whilst never going over 21.
And depending on which of the two mentalities you take will define whether you win or lose overall.
In our handy casino Blackjack guide, we will tell you the difference, the strategies you need to take, and the different variants of this beautiful casino card game.
Blackjack is one of those card games that, even with little training, anyone can become a master, and it gives you one of the better odds of winnings. You just need the right cheat sheet and learn how to play smart.
Why do I need to learn all this if it's so easy?
Walking into a casino sometimes makes you miss some important aspects of the game of Blackjack.
Did you know?
The first reference to the game '21' was found in a book by Don Quixote author Miguel de Cervantes, who was a renowned gambler. He wrote about it back between 1601 and 1602.
Like how much a blackjack win pays, whether you can surrender and the rules of splitting.
Or even something as simple as when the dealer is allowed to hit or stand or how many decks of cards they are using, all of which will affect your odds.
Some might even try and convince you that playing Blackjack is the same as playing Spanish 21 or Australian Pontoons.
We are here to tell you that these games have subtle differences that can affect how much you win and how to play. Hence our handy blackjack guide 101.
So know the differences and how to make the most of each.
Online Mobile Blackjack Screenshots
NetEnt Single Hand Blackjack Game

Microgaming European Blackjack Table

Play n GO Multihand Blackjack Game
What makes online Blackjack different?
The great thing about playing Blackjack on your mobile, desktop or tablet is that you can practice, practice, practice.
Fee play before you buy:
Leo Vegas lets you try any of their mobile blackjack games before you make a deposit.
Try it at LeoVegas »
You can take the time to read the paytable and all the little rules and variations that make this popular card game so uniquely delightful.
Add that you can play without having to ever spend a penny (most of the best mobile casinos will let you play Blackjack for free before making a deposit). You've got an easy way to learn quickly.
The reality is that the quality of mobile blackjack games is now up to the same standard as the best online tables.
So, true, you can't sit by your companion and have a nice easy conversation. And sure, there's something about sitting at that vegas table, surrounded by people, watching other players bet, that can get you all abuzz with excitement.
Instead, you'll have to settle for a certainty of fair play, the ability to have a strategy guide open and play up to five hands at a time and get better odds of winning.
We know which one we'll choose.
Time to learn: How to play Blackjack online »
Blackjack Mobile Casinos
List of all the mobile casinos where you can play mobile Blackjack online