3 Hand Grand Blackjack Odobo
Mobile Blackjack Review
Play at Leo Vegas »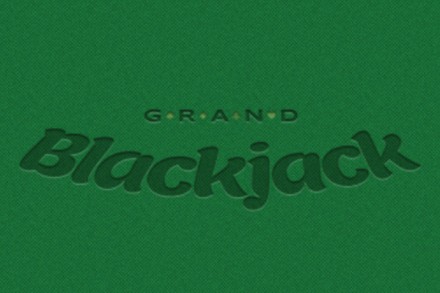 Hot
Why Play Odobo Grand Blackjack game?
With a wide betting limit of 1 to 1,000 cash per hand, this elegant 3 hand blackjack table is a beautiful Android and iOS casino game.
We didn't think we'd say it, but Odobo have almost managed to rival NetEnt's Multi-Hand Blackjack Classic game with this Grand Blackjack table.
The reason why Odobo don't quite manage to beat them is because they use 8 cards to NetEnt's 6. Making their RTP 99.41% instead of Netent's 99.59%.
Which is such a marginal difference, no one but us would notice. But then, that's why you read our Blackjack game reviews – because we go through each with a fine tooth comb.
That said, this Grand Blackjack mobile game is beautiful to play. The game flows easily, and you even get a a cheer every time you get blackjack on the table, giving you a little thrill of satisfaction.
Add some flexible rules that plays to the advantage of us players, including the rare win on a Seven Card Charlie, and this is close favourite.
Some rules worth noting:
Dealer stands on all 17
You can play up to 3 hands at once
You can double up on any value cards
You can split on any pair
Blackjack pay 3 to 2
Insurance pays 2 to 1
Even money pays 1 to 1
Win on a seven card charlie
Easy double and re-draw button to increase stakes quickly
This Grand Blackjack table game proves that some software providers think about what players want first, and know we are smart enough to recognise when the odds are good.
A no-brainer for lovers of mobile blackjack games.
Screenshots
Blackjack overview
| | |
| --- | --- |
| Game Software | Proprietary Software |
| Min / Max Bet: | 1 / 1,000 per hand |
| Chips Available: | 1, 2, 5, 20, 100 |
| RTP: | 99.41% |
| No. Of Decks: | 8 |
| No. Of Hands: | 3 |
| Surrender Possible: | No |
| Insurance: | Yes |
Conclusion
We really tried to poke holes in this Grand Blackjack mobile game, but honestly, it just works.
Sure, it doesn't have the super low betting limit of NetEnt's single deck blackjack (at 0.10 a hand), but the starting price of 1 in cash is pretty standard.
And when the rules are tailored so clearly to give you the best odds, it would be a crime not to try this table and prove that your as smart a blackjack player as they think you are.
Review by Lucky Mobile Casinos, Last updated: April 17, 2018