Which Type Of Slot Game Is Right For You?
March 22nd, 2019
Looking to take a spin on a slot machine? Take a quick read at the four main different types of games before you get started.
The appeal of online slot machine games lies in the fact that anyone can win at any time. They are among the most popular attractions at land-based casinos and online casinos alike.
However, across the market, there is now such a wide choice of different slot machines for you to play – with them being the very epitome of 21st Century casino gambling.
To help you make your decision, we have put together a quick slot guide to help shed some light on the different kinds of slot machines out there, so you can choose the perfect game for you.
3 Reel Slots
These variants of slots are the simplest form of online slot games, with many popular, classic 3-reel slots being adapted for the online casino.
They are a very simple game to play, often featuring basic graphics and gameplay. Unlike other casino slot games, there are normally no long bonus rounds to get in the way of your base gameplay.
With just a few paylines, usually, from as few as 1 many but rarely more than 5, the games are affordable options that can be enjoyed by any player.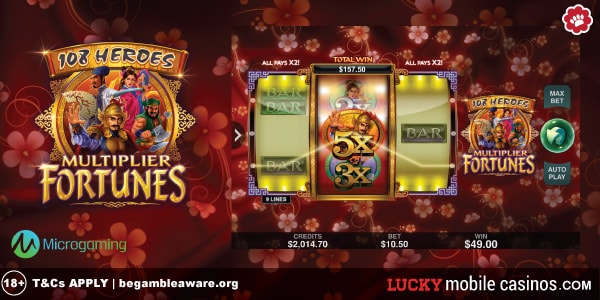 What to look for:
When playing on classic slots, you'll notice that many will have the classic fruit theme, or bells and bars. Some are a little more interesting, like 108 Heroes Multiplier Fortunes by Microgaming and are worth checking out.
But what you really want to look at is the paytable. It usually all sits on the same screen, so it should be easy to see how many symbols will win you at least your bet back if not more. Half the paytable should definitely pay back more than your bet on a win line.
Keep in mind that because these are classic games, they generally (though not always) tend to be a little volatile. So bet low and increase when you get used to the gameplay.
5 Reel Slots
These games are about 90% of the slot game released in a year. They are, to be honest, generally more exciting and have anywhere from 9 to 100 paylines.
The options for these games are almost endless, being a tremendous source of entertainment. They often feature more slot bonuses and extras, such as free spins, bonus rounds, wild and scatter symbols, and, in some cases, progressive jackpot mini-games (more on those in a moment).
However, to play these games you may need to have a sensible bankroll management strategy, as betting becomes more complex as you're betting on multiple payline, with sometimes multiple coin levels.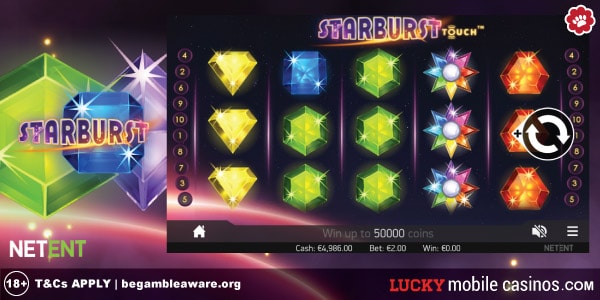 What to look for:
The variance of these slot machines changes dramatically – from easy win games like NetEnt's Starburst to the incredibly volatile Book of Ra Deluxe by Novomatic.
There is no one size fit all, and the best advice we can give you is to learn how to tell the volatility of a slot machine. Once you know that, you can start playing and figuring out on your own what kind of player you are.
To begin with, we would advise you to start playing on video slots with maybe only one or two big slot features, so you get used to how these work. Like the synced reels of Twin Spin or simple free spins with multipliers in the original Thunderstruck by Microgaming.
Grid Slots
These are a fairly new invention that got popular with the rise of mobile gambling as they mimic the Gem Bursting games we all know and secretly love.
Namely, they are video slots that sit on a 5×5 or 10×10 grid, full of symbols that pay whenever they touch vertically or horizontally.
How many symbols you need to catch to get a win depends on the games, the size of the grid, and the casino game studio provider. But generally, they have multiple features and defy expectation. Anything goes and any rule of video slots can be broken to create an entertaining win.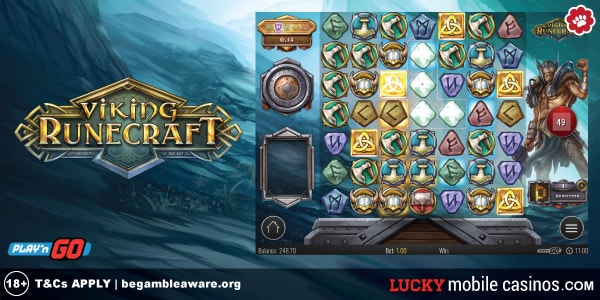 What to look for:
Much like with 5 reel video slots, Grid Games come in all types and variance, meaning picking the right one is a bit like picking a movie. You never quite know what you've got till you've paid for it.
But if there is one game provider we could point you to get you started, it would be Play'n GO game studios. In many ways, they started the craze with their slot Energoonz, and everyone has been playing catch up ever since.
To be honest, if you like quick hit slots with lots of little wins, you should probably start with Gemix. It's one of their most popular games for a reason.
If you prefer something with a little more fire in its belly, Viking Runecraft slot with it's 10,000 times your bet max win is worth checking out. Just as many features, just requires a little more patience.
Virtual Reality slots
With the casino industry advancing at a tremendous speed, 3D or Virtual slots are one of the more modern variants of slot games – providing players with a truly memorable gaming experience.
The themes can be inspired by movies, TV series, history, fairytales, mythology, celebrities, songs, popular culture, and more. It can be any video slot you've played in the past or the present.
The graphics, animations and sounds effects are also incomparable to any other games because the experience is so realistic.
What to look for:
You usually need specialised equipment to play on Virtual Reality casinos and slots, so it's not openly available to everyone.
However, they are more uncommon compared to other slot games out there, which means there are a limited number of games for you to enjoy.
The good news is that there's a lot of popular games that have been given the 3D or virtual treatment, and if we all start playing then more will come along soon.
It's the future guys. It's not quite there yet, but it's coming.
Progressive Jackpots
Progressive jackpot slots offer the potential for much higher wins than most slot games. That's because a small percentage of every bet made by every player worldwide goes towards feeding that jackpot.
Sometimes these are local progressive jackpots. So the amount won can only be won at that casino and only players playing there add to the pot. NetEntertainment's Divine Fortune is a good example of this.
The bigger global progressive jackpots grow with every player playing at any casino and can be won at any online casino that hosts that game. These are more famous because they tend to create millionaires: think Mega Moolah, Mega Fortune, Hall of Gods, Beach Life etc…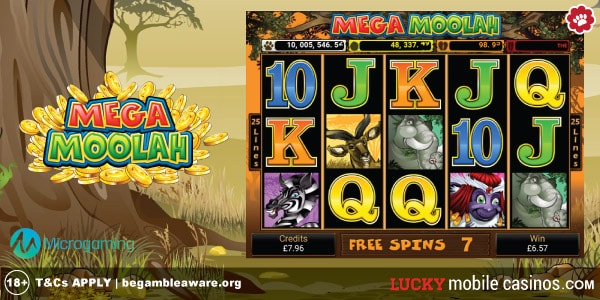 What should I look for?
Once the jackpot has been won, it resets and starts again. Finding out what is the reseed level of your favourite jackpot will soon tell you if the jackpot hit recently or has climbed high enough that it may yet trigger.
But more importantly, make sure you enjoy playing on the progressive jackpot slot: what's the point of paying for a lottery if you don't have fun with every spin?
The Mega Moolah mobile slot is one of the most popular online slot games on the market, having been developed by Microgaming studios.
Very recently, one lucky Mega Moolah player hit an astonishing €11,546,388 jackpot – the fourth largest in Microgaming's progressive jackpot history. Maybe a good place to start.
As an organisation, the team at Lucky Mobile Casinos very proudly provides readers with all the latest mobile casino news on the best gambling sites online. We tell you which are the new phone casino games worth playing on your mobile phone, tablet or online this month, giving you information on your favourite casino games.
You can make our day
Sign up to our free casino newsletter and you'll get all the latest mobile casino news and promotions. And if that's not enough you'll make us super happy at the same time.
Grand Mondial Casino Our Best Casino - October 2023
150 Spins on Mega Moolah slot for €$10 Deposit
Play For Real
18+ | New Players Only | Gamble Responsibly | Wagering & Full T&Cs Apply
T&Cs Apply