Ukash Casinos 2022 - Mobile & Online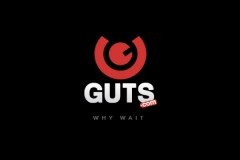 Try Guts Casino
Play Slots, Live Casino & Bet on Sports
Find your next Ukash mobile casino
Ukash got integrated under one brand in to Paysafecard on 31st August 2015.
Feel free to read more about the Ukash legacy below or head over to our Paysafecard casinos page to find a casino for you.
There's nothing quite like going to an online casino with Ukash and knowing it's easily one of the safest ways to play.
Because all Ukash is, at the end of the day, is the online equivalent of paying with cash. Untraceable, easy, and totally anonymous. Add that you can buy this cash in hundreds of thousands of stores worldwide, or even online, and it's no wonder so many players favour Ukash casinos for secure deposits.
Ukash Casinos
List of all the mobile casinos offering this popular gambling e-wallet.
More about Ukash Casinos
Originally starting it's life in the United Kingdom (UK / digital cash… Ukash… pun intended), this way of making online deposits at casinos has only grown in popularity, not only in the territories of Australia, Canada, and USA, but also around the world, from South Africa to Sweden.
The reason is simple; online casinos with Ukash provide one of the safest, and easiest, ways to make deposits. That includes on mobile.
It helps that they have hundreds of thousand of approved shops where you can exchange cash for Ukash credits to spend online and that they are regulated by the  UK Financial Conduct Authority (FCA) as an Electronic Money Institution (EMI), giving players peace of mind.
What is Ukash? And how do you use it?
It's basically nothing more than electronic cash. Not in the sense of a credit card, because those you re-use for as long as you have funds on the card, but more like bank notes.
You basically go to one of their approved retailers, give them cash at retail outlets and they will give you a unique 19-digit code.
You can find your nearest shops, petrol/gas stations, ATMs, kiosks etc… that will allow you to purchase your Ukash credit when visiting their website, or by downloading their mobile app.
You can even, if your lucky to live in one of the few countries that allows it, buy the code online and never have to leave your house.
All depends on what your comfortable with.
How to make a casino deposit with Ukash
By now you should have your little 19-digit code. Say you bought $100 worth.
Now what do you do?
You go to your favourite mobile casino which accepts it, choose the payment option, and then type in your 19-digit code and that you want to deposit $30.
The casino (through a Ukash portal), then give you another 19 digit code with your 'change', or in this case, $70 worth of credit. That new code is now valid, and your old one is used up.
So make sure you:
Don't lose your 19 digit code. It's like losing cash, once it's gone, it's gone.
Keep the new 19 digit code from your change safe.
Use the right 19 digit code.
If you don't want the hassle of dealing with new codes etc… you can buy several codes for different values (ie. two $50) and use them all up at once.
See? It is as flexible as cash.
Watch out for…
You really, really, don't want to lose that code. No, but really. Unless you've paid for your code on their online website (and even then), if you buy Ukash codes at any retailers, they won't give you your money if you lose it.
Shout, scream, have a temper tantrum if you want. As far as they are concerned, you've exchanged cash for cash, so you could be trying to scam them out of money.
Equally don't expect Ukash mobile casinos to give you your withdrawals using your code. We know of no online casino site that does this.
You will still need to provide them with either an e-wallet like Neteller or bank account to transfer your winnings to.
And finally, do check if there is a retailer near you. In some European countries you'll only find approved retailers in major cities only, which can be more than a little frustrating.
If there's nowhere you can buy your credit, try finding a Paysafecard casino instead. Same idea, just a different company.
Some big advantages
At the end of the day, online casinos using Ukash understand that there are several reasons why players might prefer playing with cash rather than debit card.
Instant deposits – no waiting between transfers
Complete anonymity – if you buy at a kiosk you don't have to give any details, just cash. If buying online, it's a short registration form to fill out, but then the casinos themselves get no details. Better to give your information to one fully regulated company, than 10 online / mobile phone casinos.
Use Ukash with casinos who don't have your currency. They use exchange rates based on the current financial market, and can give you your equivalent currency in the more popular casino currencies (ie. Euros, Dollars, GBP)
You can get a Ukash mastercard and credit with your 19 digit pin. As a mastercard it will be more widely accepted, whether online or offline.
Never spend more than you want. Set yourself a budget, buy your budget worth of Ukash deposits, and then play what you have. No more.
We only list the best Ukash online casinos for mobile on our list above, so you get the peace of mind and security you need when gambling online.