Paysafecard Casinos 2023 - Mobile & Online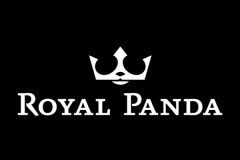 Best Paysafecard Casino - Royal Panda
Get 100% up to €$1000 Bonus
Find your next Paysafecard mobile casino
This is the simplest casino deposit method. Paysafecard casinos for mobiles, tablets or desktops are the equivalent of accepting cash for your online gambling ways.
It's safe, easy, and as anonymous as you can get. So here's the full list of Paysafecard casinos, but keep reading to find out how to make the most of this casino deposit method.
Paysafecard Casinos
List of all the mobile casinos offering this popular gambling e-wallet.
How Paysafecard casino deposits work
Starting in 2000 in Vienna, Austria, these guys have become one of the top ways to pay for online entertainment safely.
Not everyone has a bank or Visa card, and not everyone trusts online retailers with their bank details.
For that matter, not all gamblers trust themselves when making it too easy to make a deposit straight to the mobile casino sites.
So you buy a Paysafecard in one of two ways:
Find a local store near you (From the NewZealand to Canada, UK and Europe, they have over 450,000 outlets worldwide)
Go to paysafecard.com and buy one directly from them.
The first option is 100% anonymous, as you can pay with cash. You can buy cards in a selection of 10, 25, 50 or 100 in 22 different currencies.
You will then be given a 16-digit pin code, which you can use on any of the best Paysafecard mobile casinos we've listed above.
It's that easy. All the casino sees is the money move from Paysafecard to them, and you never reveal one little bit about it.
If you are really clever, you sign-up for their e-wallet, which you are then given a special pin-code for, and you can recharge using either your store-bought cards or simply by paying online.
The disadvantages of online casinos with Paysafecard
It wouldn't be a proper casino payment review without pointing out some downsides. And no one is perfect.
First of all, you do have to go to a physical shop to buy your card. You can download the app, find your nearest store, buy the card and then use the Paysafecard to deposit on a mobile casino.
Fairly simple, but it sort of kills the convenience of playing on the go.
Secondly, whilst 16 digits is easier to type in your phone than a username and password from a Neteller or Skrill casino deposit, it's probably no more fiddly than typing in your VISA card.
So it's not for ease that you're using Paysafecard mobile casinos, but for safety.
Thirdly, you cannot withdraw using this payment option. The casino cannot send you the equivalent of cash. So you will need to give them your bank details or request a cheque if they have that option.
Finally, you can only use one card at a time at the casino site, and few allow you to deposit more than 1,000 in cash using this method. So if you plan on depositing more, check with the casino first, or find an alternative e-wallet.
The advantages of casinos with Paysafecard e-wallets
The first advantage we've mentioned – is anonymity. It's the online equivalent of cash. No one ever gets personal details from you, not even your name, if you don't want to.
The second is probably the best. It's basically free. You buy ten in cash worth of cards. You play with ten worth of casino credits. No hidden fees (the casino get those instead of you)
But the most useful way we've found of using Paysafecard is via their e-wallet. You top it up using Paysafecard you buy online or at shops whenever you have a chance. You can top it up with up to 2,000 in cash or upgrade for a higher limit of 4,000 in cash.
You'll then be given one username and pin code that acts much like any other e-wallet. So you keep the anonymity of paying by cash, but you have the added advantage of pooling your money in one place, so you don't have to go to the shops every time you want to play at a Paysafecard mobile phone casino.
You can even use Paysafecard to top up your Skrill account, so you can withdraw to Skrill – though beware you do get charged per card top up to Skrill.
It's incredibly flexible and easy to use… as long as you don't lose your pin.
The best mobile online casinos that accept Paysafecard
The good news is that finding a Paysafecard mobile casino is a dime a dozen. As you can see from our long list above.
However, if you had to put our hand behind our back and force us to pick just two casinos where we've found it particularly easy to use our 'online cash', then our choice would have to be:
But this is hardly an extensive list. You'll notice it doesn't include any casinos in the USA, and that's because of regulatory reasons. If you are from the states and have read all this without finding out… then we apologise. Check our Skrill casinos list instead.
Best Paysafecard Mobile Casinos