iSoftBet Casinos 2023
Focusing on branded slots you'll instantly recognise, the iSoftbet casino software are found in a select few mobile casinos establishments, but often come with progressive jackpots. Find out which iSoftbet casinos to play and the best games.
Why Play At iSoftBet Mobile Casinos?
iSoftBet casinos are few and far between. Which is remarkable when you consider that they have over 150 online casino games alone, and a good mobile collection too.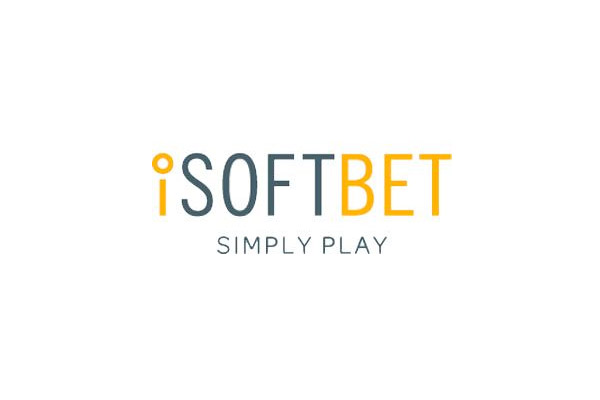 We got into the reason for this further down below. What you need to know right now is that this give you a great opportunity as a player. Because the iSoftBet software has been around since 2010, and because they put a huge focus on helping make great mobile phone casinos, you've basically discovered a whole new world of games you never even knew about.
Plus, they hold each of the casinos who have their game to a higher standard than most as they hold licences all over Europe. And since they have to go through a strict multiple quality control over all their games, they expect nothing less of their partner casinos.
iSoftBet Gaming Slots Screenshots
iSoftBet Casino Software Overview
When we first started to research this software provider we were a little worried. iSoftBet' 'About us' was all marketing "Competitive edge", "Innovation", "Engage", "Inspire".
Yeah. Ok. Any people out there working behind all this babble? And what about, you know, the mobile casino games. And who you are. And what makes you reputable and not some gaming design company out of Kazakhstan?
And then we read an all important sentence and started working our way through their history. The sentence in question is:
Specialists in the regulated markets and certified in Italy, Spain, Belgium and Alderney.
And why should you care as players? It means that the reason behind their slow but steady integration of different casinos wasn't because their games weren't any good (we'll get to those in a second), but because they had very strict licensing requirements.
They can't just take any mobile casino online. They need to take casinos that met those requirements. Not an easy feat.
Get 11 Welcome Spins + up to €$200 Bonus
Try Videoslots casino with 11 welcome spins plus up to €$200 in bonus money on your first deposit
#AD 18+ New customers only. Wagering and Full T&Cs apply.
Which is why finding an iSoftBet casino isn't always easy. As it happens, we have a few in our collection, and they are truly great mobile casinos.
Oh, and in answer to the Kazakhstan question; their office is based in London, United Kingdom. So, their marketing babble was probably due to an over-enthusiastic graduate.
So what are iSoftBet Mobile Games like?
Well, there's such a huge selection it's hard to make to make an overall judgement. But that's never stopped us before with the likes of IGT casinos or NetEnt casinos now has it?
So, let's make big broad general statements shall we?
iSoftBet Table Games
Their table casino games are probably their weakest point, so we should start there. The roulette is, to be honest, incredibly simple and not all that attractive on the eye.
However, if you're not as shallow as us, you'll notice that it works well, has neighbour bets and includes statistics such as hot number and cold numbers. A nice touch.
Still there are better mobile roulette games out there for tablets at least.
Their Video Poker games suffer from much of the same problems: good on mobile, not so great on tablets and iPad. It seems to be a trend right?
It's like they had a check list of ensuring that these games met all the requirement needed to pass as a that type of game, but forgot about the flair and panache that makes a table game stand out from the rest.
Their Video Slots for mobile
Which is the opposite of what they've done with their spinning machines. Their online slots for phones or tablets generally look stunning.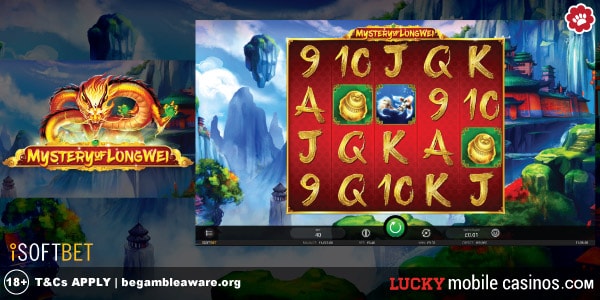 We mean that. Perhaps not as graphically beautiful as NetEntertainment, but certainly with a certain fun and flair that even the likes of Microgaming or IGT have sometimes failed to bring to the table. And that's not a bad comparison for a growing casino software.
Big Name Movie Slots
Basic Instinct
Rango
Platoon
Rambo
Perhaps their biggest selling point is that they also bring big branded film themed slots that are likely to catch your eye even if you never heard of iSoftBet.
Nothing like a good movie tie-in to make you feel like this is a reputable slot.
After all, the big movie companies want to make sure that their asses are covered legally and by quality.
Not to say they are all amazing slot games, but a good place to start to familiarise yourself with their genre of slot. Especially as iSoftBet's speciality is entertaining games with bonus features that allow you to play for hours at a time, rather than necessarily big in-game wins.
That said, their movie slots are not always the best ones; many have their own progressive jackpots which is always a nice to see in mobile games, especially on low variance games.
However, being as they are still fairly small in the software scale, their jackpots don't usually grow to big impressive heights yet, sticking around a few thousands.
But most of all, they just work
We tried everything to break their games and casinos. We played them as an Android casino and an iOS casino and used a multitude of devices, but they all simply worked.
There were a few quirks sometimes; namely not all the sounds came through on all devices, but if you didn't know the music was there, you wouldn't necessarily miss it.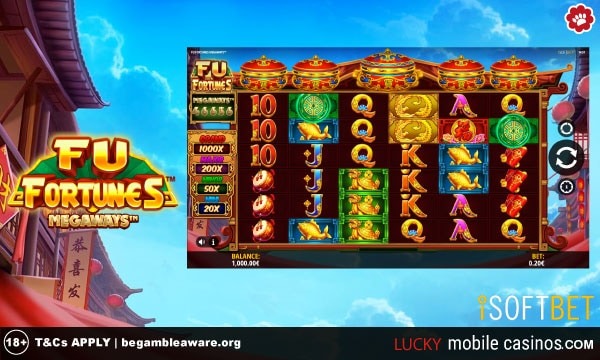 We even made our phone go to sleep for 5 minutes as we played at an iSoftBet casino. When we decided to go back into the game, it had continued to play on auto-play, figuring if you were on auto spin you probably wanted the game to continue.
Now you may view this as a bad thing, but just don't put the game on the auto spin function to avoid.
Personally, we loved that our game continue uninterrupted, even if life got in the way and you got distracted.
We also particularly liked that as the iSoftBet casino games mostly expanded to cover the whole screen, allowing for the graphics to have room to breath and not feel squashed on smaller screens.
They have put a lot of attention to detail in their mobile casino games and we expect them to continue to grow onto bigger and better things.
Pros
Not as new as you might think – starting in 2010 gives them a whole load of online and mobile casino games
Plenty of progressive jackpots games
Wide selection of games, from Video Poker to video slots to blackjack
Big branded slot names you'll easily recognise
Available in multiple currencies and languages
Licensed to the highest standards of gaming
Cons
Not many slots sites with iSoftbet games for mobile player out there
Don't release new games as often as others
Jackpot slot prizes grow slower than other bigger software companies