The Most Reliable Mobile Casino Software (Class of 2014)
January 12th, 2014
To update or not to update? That is the crucial question we all ask ourselves when our iPhone or Android tablet notify us that they are about to change our mobile life completely.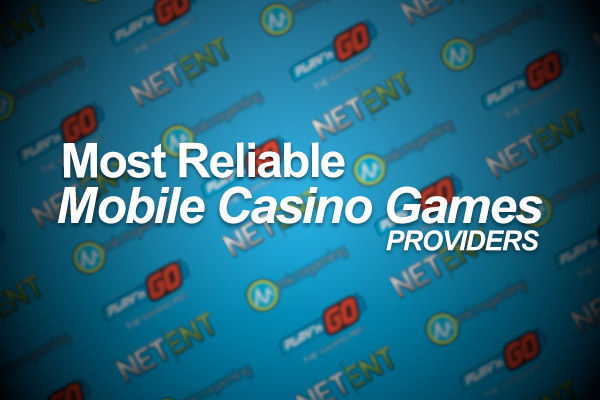 18+
We may be dramatising, but we think we've all been victims to bad software updates on our phones. You can no longer find your emails, call a person or recognise the interface, so you sob like a little girl outside of your house screaming "Why?! WHY!?" to the high heavens.
Top tip: Wait a couple of weeks before updating your phones and tablets giving the casino software time to catch up with the update.
No? Just us? Ok well… moving swiftly on, updating your mobile phone is equivalent of playing technological Russian Roulette. This is all the more true when you consider how it will affect your favourite Android Casino or iPhone / iPad Casino. Ultimately all best casino games will be released on the latest version of your phone, but they need a couple of weeks to see exactly how this affected the game play.
In short, when we are sitting in that strange limbo of 'should we, shouldn't we?', we still know that there are a few games that will work no matter what. Of course, it's not guaranteed, but time and time again, the three casino software providers below have proven that they do their best to not just future proof, but past proof their mobile slots and games.
Update? Ha! Not making this decision now and just going to keep playing on our favourite games below before we press the little download button of doom.
Net Entertainment is the Mobile Geek
The golden child in the school of mobile slots and games. If NetEnt was an actual pupil in that class, the teacher would be the slot messiah, and NetEnt front and center with their hands permanently up in the air with an answer to every question. Including 'how to make mobile games looks and feel like their online counterpart without breaking anything' and 'Update? What update?'
Best NetEnt Mobile Casinos
We've yet to see any issues with NetEnt Games post and pre software updates. On an old version of the iPad software? Noooooooooooo problem… we'll put a little message saying we feel should you upgrade, but if you don't, don't worry, NetEnt still has your back. This iPad slot will look identical with or without the software update.
The message is like a disclaimer in every chocolate pack known to man stating 'may contain nuts' – but have you ever seen a nut? Nope neither have we. It's just a disclaimer in case someone has a sudden allergic reaction to their mobile casino games and they can go "well… we did say, didn't we?"
Don't fancy waiting to upgrade your Android, iPhone or iPad and want to play slots on your mobile device straight away? NetEnt games are your best bet.
Microgaming Wants to Go Steady
Not surprised? Well of course not. Microgaming know how to future proof their mobile slots, otherwise they wouldn't be one of the biggest and oldest casino software companies in the world.
Best Microgaming Mobile Casinos
The cool kid in the class, Microgaming may not always do the most surprising work in the world, but at least they are surprisingly consistent, providing casino games that the majority will enjoy, if not always to the highest standards.  Surprisingly the same cannot be said of their direct competitor Playtech, who if you've upgraded to the new version (but they haven't) we've seen a whole host of bugs on their games. These bugs include not being able to see your cash balance, your wins or the slot going slightly off screen. Nothing huge, but annoying enough that it doesn't make you want to play.
Microgaming has none of these issues, providing Android casinos and iPhone and iPad casinos game that generally just work. Some of their more graphically complicated games (I'm looking at your Thunderstruck II) might need a little 'free play testing' on upgrade. Yet most of their mobile slots, as they are relatively simple graphics, won't even notice the upgrade.
It's like Microgaming has a magic ball it can go 'aaaah… Apple are going to release and update ten months from now. Let's stay ahead of the trend and slick our hair back and be cool without trying…'. That or they've sold their soul to the devil. Could be a little of both.
Play'n Go Shouldn't Get Bullied
We hate to say it, because the mix of Play'n Go slots are… mixed at best. They are one of our favourite punching bags, simply because for every wonderful mobile slot they release (5x Magic or Wild Blood) there is a truly average and useless Space Race or Fruit Bonanza. Out of a total of 24 slots we reviewed in our site LuckyMobileSlots.com, only 5 got 4 stars. None have received 5 stars.
They are like the little kid who is trying to hang out with the big guys, and more often than not ends up being ridiculed, but are allowed to occasionally sit at the lunch table because every once in a while they do your homework for you.
Because in the end, you have got to give it to them, Play'n Go are smarter than they look. As one of the leading mobile focused casino software out there, they sure know how to put the reliability in mobile slots and casino games. They are one of the few casino software to also provide a couple of decent mobile scratch cards.
Ultimately we should probably watch out. Before we know it, Play'n Go will start charging us to do our homework and we'll become dependent on them for playing consistently good and reliable mobile slots and casino games.
Of course, there are plenty of good mobile casino software, each of which we've reviewed here. However, if you know that you'll have to update your phone soon, or have updated and your favourite game has stopped playing, you can always rely on these three to continue your mobile casino education.
You can make our day
Sign up to our free casino newsletter and you'll get all the latest mobile casino news and promotions. And if that's not enough you'll make us super happy at the same time.
Grand Mondial Casino Our Best Casino - August 2022
150 Spins on Mega Moolah slot for €$10 Deposit
Play For Real
18+ | New Players Only | Gamble Responsibly | Wagering & Full T&Cs Apply
T&Cs Apply