Is A Mobile Casino Bonus Worth Taking?
February 11th, 2020
We look at what you need to consider before taking a casino bonus, the kind of bonuses available, and whether you should take one at all.
The world of online gaming has come a long way in the last 10 years. We're no longer at the mercy of a desktop computer – thanks to smartphones and tablets, we can play anywhere we can get a mobile connection!
Beyond gamification and tap-friendly games, casino operators are getting wise to this.
That's why they offer special mobile casino bonuses for anybody playing on their mobile sites or apps. So, is it worth signing up to an online casino, and will these offers reward your efforts?
What mobile casino bonuses are available?
Many of the bonuses available on mobile can also be used on a desktop. The advantage you have, however, is that these are more accessible. No hours spent waiting for computers to load up – simply whip out your mobile device and get playing.
You can take advantage of the following types of bonuses.
Casino sign up bonus
This is the mobile operator's way of making you feel welcome. This may involve you having to part with your cash straight away, or in some cases, it's free (see below). The sign up bonus is usually the start of a loyalty scheme, some of which can be a lot of fun.
You could even create your own avatar and watch yourself 'level up' to unlock more bonuses like at Casumo mobile casino.
A sign up bonus may entitle you to free spins, free bets or a certain amount of cash to spend as you please. However, bear in mind this isn't just a hand-out – you will usually have wagering requirements or some T&Cs attached to it.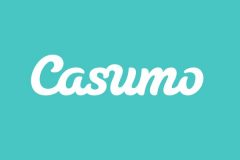 An online casino that offers hourly slot tournaments, must drop jackpots, live casino and a sportsbook with loyalty program and generous bonuses
Mobile casino deposit bonus
Once you've signed up, mobile casinos love to encourage you to deposit wisely. That's why they offer a deposit bonus, which may come in the form of 'matching' your deposit, or bonuses like free spins.
Again, be mindful of the terms and conditions – you can't just deposit only to withdraw twice as much as you put in!
Casino no deposit sign up bonus
These are by far one of the most sort after and most popular mobile casino bonuses available. And for good reason – there's no need for you to part with cash! Of course, the rewards may be less focused on funds, for example, you might receive 50 free spins.
However, there's no way of knowing what that could amount to – one of those free spins could just secure you a huge jackpot. These are fairly rare as welcome offers, but you can usually get these via loyalty programs.
For example, at Vera and John casino, you can collect coins as you play and then use those coins to 'buy' free spins (no deposit needed) at their loyalty casino.
Other bonuses
While these aren't mobile-specific, you can take advantage of the following bonuses with faster and easier access to gameplay.
Free Spins: these may or may not require a deposit, but have to be played at a specific bet level on a specific game. Look for casinos like GUTS casino who give you free spins with no wagering requirements.
Bonus Spins: these may be for specific bonus rounds only, making gameplay even more exciting. You may get to play on a free spin round.
Slot Tournaments: complete missions or win big in a game, to get cash prizes. Every tournament is different, but you are basically competing to be the luckiest player around.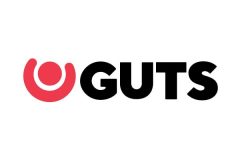 Play casino, live casino, poker and bet on sports from a single account, a site that lets you gamble on it all with frequent promotions and weekly bonuses
You need to Understand the terms and conditions
Before you commit to any mobile casino bonus, bear in mind you should always read the terms and conditions first. One such caveat is the 'minimum wagering requirement'.
This means that you should bet a certain number of times or a certain amount of cash before you can cash out with your bonus.
So, if your bonus comes in the form of a cash prize, you can only withdraw the cash with that added bonus if you meet the Ts and Cs. Alternatively, you could forfeit your bonus.
Let's say you win a huge jackpot, which is more than you would have received with the bonus. You can withdraw the jackpot amount but you'll lose your bonus cash.
Always check what you have to spend before you take a bonus. Free cash is rare – you usually have to invest X amount in spins or bets, but it's usually worth it!
When should you use a mobile casino bonus?
While there are many similarities between mobile and desktop bonuses, you can make the most of mobile offers. First and foremost, you can be the first to hear about any new offers.
Simply allow notifications on your phone or check your emails periodically – no need to fire up the computer.
Likewise, you may be able to make deposits more easily on a mobile. For example, you can make quick payments with a fingerprint scan on Apple Pay, or you may have your card stored on the system.
Both of these give you quick access to those bonuses – great if they're only around for a limited time!
Remember – do your homework!
The best online gameplay strategy would be to use desktop to complement mobile. Set aside some time to sit down at your computer and study the Ts and Cs – it may save you the eye strain from looking at a mobile.
Once you're happy you understand the caveats for your bonuses, you can get betting. If in doubt, don't take the bonus. A casino bonus is a great way to play a little longer at your favourite gambling site, but not if it ends up tying your real money and real winnings into the casino forever.
Don't forget to set yourself limits, as it can be easier to deposit cash on a mobile. You can even use ping notifications to help. There's an app for everything!
You can make our day
Sign up to our free casino newsletter and you'll get all the latest mobile casino news and promotions. And if that's not enough you'll make us super happy at the same time.
Grand Mondial Casino Our Best Casino - April 2023
150 Spins on Mega Moolah slot for €$10 Deposit
Play For Real
18+ | New Players Only | Gamble Responsibly | Wagering & Full T&Cs Apply
T&Cs Apply