5 Good Casino Withdrawal Habits You Should Learn
February 14th, 2020
When playing casino online, you need to know where to deposit, how much to play, what to play, and when to withdraw. We take a look at a few good habits.
Take the money and run – probably a tip our grandma gave us as kids, but nevertheless relevant today! When it comes to playing online casinos, there are times when this seems like pretty safe advice.
The thrill of carrying on and playing towards an even bigger jackpot is always tempting. However, like any online gaming – it comes with a risk. One wrong move could lose all those precious coins.
That's why it's important to be as mindful about cashing out as it is paying in. Cash out at the wrong time, and you could end up spending more than you planned at the online casinos. To play safe, make sure you stick to these five casino withdrawal habits.
1. Resist the urge to chase your losses
There's no need to swot up on any casino strategy with this one – it's all about self-control. You may be tempted to reverse a withdrawal and keep playing to claw back your losses.
This is what's known as 'chasing your losses' – and it's one habit you should stay well away from. Instead, tell yourself what you could be doing with that time instead, not just the money.
Reading a book, working out, anything to promote responsible gameplay.
2. Set yourself winning limits
Again, this is an exercise in self-control, but it does also rely on the luck of your gameplay. Limiting your winnings isn't as strange as it sounds!
Before you start, tell yourself you will cash out after you've reached a certain amount – this will stop you risking a potential big win or continue playing and lose it, the casino wins again.
3. Find a casino with fast cash-outs
If you're not familiar with this term, a fast cash-out is basically a guaranteed pay-out of your funds on the same day. With some casino sites, you could be subject to what's known as a 'pending period'.
This means there may be a 24 or 48-hour wait before the funds actually appear in your bank account. If you're looking for the instant thrill of a win in your account, always play on a fast cash-out casino.
This may help you keep more control over your spend, plus there's no extra charge. You can find details of the best online casinos with fast cash-outs right here at Lucky Mobile Casinos.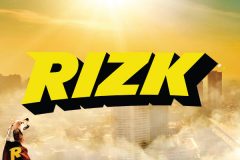 Rizk casino offers you fast cashouts, rewarding loyalty program, the latest games and more
4. Cash out and forfeit your bonus
Many gambling sites offer some sort of welcome casino bonus, either to reel in new sign-ups or to encourage gameplay when you're a member. These can be in the form of free spins, doubling your deposit, or even a cash pay-out (though you'd usually have to re-invest it back into your bets, subject to terms and conditions).
The downside to these is that it may be tempting to keep playing to win throughout the bonus. Each mobile casino bonus often has a 'wagering requirement', meaning you have to make a certain number of bets or spend a certain amount before you qualify for the bonus.
Here, you'll have to use your head – if you're practising the strategies above, you need to be prepared to forfeit your bonus on a big win.
It doesn't matter if you don't meet the requirements for the bonus; you'll lose out on that but you may avoid bigger risks. Alternatively, you could hit the big win early, making this preferable to cashing in that bonus!
A good casino that gives you this option would be somewhere like Vera and John casino and the GUTS mobile casino.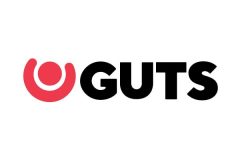 Play casino, live casino, poker and bet on sports from a single account, a site that lets you gamble on it all with frequent promotions and weekly bonuses
5. Make use of the casino's self-exclusion policies
This might sound a little extreme, but it's good to be aware of these if you're feeling worried about your playing habits. Any licensed casino will offer its own self-exclusion policy. These are basically schemes put in place to stop you from betting temporarily and give you more control.
Self-exclusion comes in three basic tiers.
Reminders/time-outs
The most lenient of the three, this is simply a notification that tells you how long you've been playing. You can set up reminders based on your personal preferences – great for if you only want to commit to X number of hours playing.
Once you hit that, click the withdraw button and walk away.
Take a break
This is when you ask your casino operator to temporarily lock your account, usually in the region of seven days to a month. Each operator has its own rules, but you won't be able to get back into your account during this time. The limit for this tier of exclusion is six weeks.
Long-term self-exclusion
This is for those who feel they need months or even years off gambling and lasts for a minimum of six months. The operator has to freeze your account and pay back money to you.
Remember, some withdrawal habits are more extreme than others, so it is up to you how you want to play. As the old adage goes, when the fun stops, stop.
Playing on slots should be a fun experience with huge potential pay-outs – it's simply a case of knowing when to take the money and run.
You can make our day
Sign up to our free casino newsletter and you'll get all the latest mobile casino news and promotions. And if that's not enough you'll make us super happy at the same time.
Grand Mondial Casino Our Best Casino - March 2023
150 Spins on Mega Moolah slot for €$10 Deposit
Play For Real
18+ | New Players Only | Gamble Responsibly | Wagering & Full T&Cs Apply
T&Cs Apply