Are Social Mobile Casinos That Different From Real Betting Mobile Casinos?
October 31st, 2013
On the 29th of October, Big Fish CEO Paul Thelen, one of the leading companies in social mobile games stated in GeekWire that:
"A social casino is no more gambling than FarmVille or Candy Crush."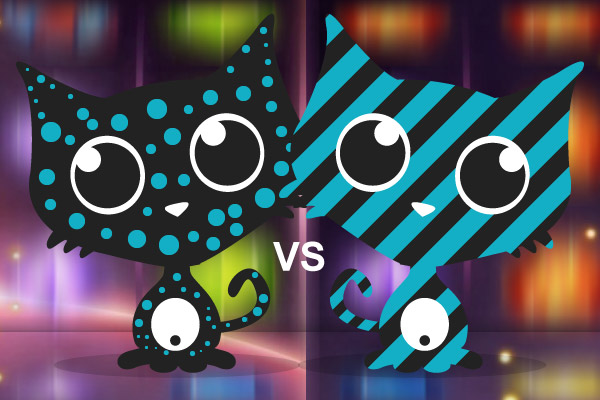 18+
This got us thinking. What are the real differences between these types of players? Does he have a point? Or are these simply  the words of a man trying to wipe his hands clean from real money betting casinos? Granted, if you can't win real money out of it, it's not gambling.
But are the hundreds of free slots, poker and roulette apps worlds apart from the mobile casinos we list in our pages? Are the two types of players chalk and cheese?
Is a casino player a player if they don't put their money where their mouth is?
To any real money gambler, social gamblers who download apps and spin fake coins in the hope of getting more coins in order to keep playing, appear at first, like a peculiar creature.
They are made all the stranger when you find out that these social gamblers then spend money to buy coins (but here is the clincher) with no hope of ever winning those coins back. The coins are bought just so they can take another spin.
So. Are they stupid gamblers then?
Don't judge too quickly, Mr Thelen made an interesting point, confirming what we all suspect: what we have here are two different creatures – one is a gamer, the other a gambler.
"The psychographic needs that social gaming provides versus real money gaming are completely different," he said. "Social gamers are there, it's a giant MMO, they're hanging out with friends and they're loving it, they're doing cool social things, (but) people in real money gaming, they want to win."
Despite the fact that Paul here clearly feels that it sounds more impressive to say 'psychographic' rather than 'psychology', his statement is not that far of a reach. It's true. A mobile social poker or bingo player will probably be there to hang out with friends and create cool little communities. It's nice. It's social. It's like playing scrabble together.
But what about the social mobile roulette or mobile slot players? There might be score boards (sometimes) but community is not a big word in those kind of casino gamers – social or real betting.
A spotted cat and a striped cat is still a cat
Our mascot might be all black, but he could be green and holding a free play slot in his hand and we would still think he would be just a cute cat. We are going to stand apart and say that we don't agree with Paul. Both games involves risk, both are entertainment, both requires you spend real money and both should be enjoyed responsibly.
After all, if it comes to it, you can play for free on most of the online casino slots and games at many mobile real betting casinos, such as Leo Vegas, Vera & John and Video Slots. All provide free play mobile casino games with 'play' credit. We've used this feature to our advantage many times before to test that the mobile games worked on our mobile devices before going all the way and betting real money bets. The only real difference here is that when we run out of fake coins, we can just reload the game – we don't have to wait 10 hours or pay for fake coins.
Whether you free play or play for real money, a win is a win.
So why choose these mobile social apps? Well, we don't think social gamblers are stupid. They understand the thrill of the slot machines, otherwise why spin? It's not always just to win real cash. It's just to win. Whether you free play or play for real money, a win is a win. If going up the leader-board with your friends is more exciting than withdrawing said winnings, that's certainly your right as a player.
What both players are seeking here is entertainment. They both love the same game. After all, just because you are betting real cash doesn't mean you are going to get money back. It's gambling after all. Even real-bet casino players understand that what they are paying for when they spin is the entertainment of the casino game and the thrill of the spin. Social gamblers are, admittedly, just lowering their risk by not risking anything or very much at all.
But who is to say that your social gamer is nothing more than a real money casino player in disguise? Honing their skills, learning the game, bidding their time.
From our stand point, we would argue that social casinos, in a way, are worse than real betting casinos. Which we we would, wouldn't we? This site sits firmly on the real betting fence.
But think about it. For your money what do you get at a mobile social casino? Entertainment sure. Less risk to your bank balance. Maybe (at $5 for 5 fake coins, these social casinos don't always come cheap.) You pay to play, you get pushed to buy coins to play more, all the while spending your hard earned cash on a game, that if played on real money casinos, you could at least, maybe, walk out with something.
Hope is the key here. At least you get the hope that on the other side of your bet you might just get that one card that will, if not change your life, allow you to have one hell of a weekend. There is more risk, but the rewards, in our books, is far more tangible and the entertainment, as long as it's done responsibly, has twice the thrills.
Interested in playing real money mobile casinos? Click here for our recommended list and try them out by playing for free.
Note: Original quotes sourced from GeekWire
You can make our day
Sign up to our free casino newsletter and you'll get all the latest mobile casino news and promotions. And if that's not enough you'll make us super happy at the same time.
Grand Mondial Casino Our Best Casino - October 2023
150 Spins on Mega Moolah slot for €$10 Deposit
Play For Real
18+ | New Players Only | Gamble Responsibly | Wagering & Full T&Cs Apply
T&Cs Apply