5 Tips To Avoid Being Labelled A Bonus Abuser
June 4th, 2020
Not sure what a bonus abuser is? Have you been labelled and wondered why? Want to avoid being in this situation? Here are some pointers.
Look at any online gambling bonus or offer, and you'll notice their generosity. Whether it's to encourage new sign-ups, award free spins, or encourage existing customers to broaden their bets, there's always a way to keep customers playing.
This is mutually beneficial for both the customer and the operator. But in some cases, unfortunately, it's open to abuse.
As a player, you should always read the T&Cs. And as a player, you should try and avoid abusing the system, so you don't get kicked out.
What is bonus abuse?
Often in the domain of more experienced gamblers, bonus abuse involves taking advantage of multiple offers by being deceitful about one's personal details.
This can be in the form of multiple accounts or some other kind of rule-breaking.
Why we should avoid bonus abuse
"Bonus hunting" is a term coined among seasoned players who seek out casino promotions and use them to their advantage. While it's not strictly illegal (see below) to be a casino bonus hunter, it does have a tremendous impact on other players.
For example, online casino operators that take a significant financial hit may have to scale back on their existing promotions to recoup their losses. The result is, obviously, that fair and well-intentioned players have fewer advantages.
There are, of course, legal implications as well. It's perfectly legal to use a casino bonus, but it is illegal to pose as somebody else for financial gain. This constitutes fraud, and if found out, the fraudster could face up to 10 years of imprisonment.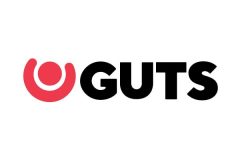 Play casino, live casino, poker and bet on sports from a single account, a site that lets you gamble on it all with frequent promotions and weekly bonuses
The five most common forms of bonus abuse
If you want to play fairly and avoid impacting other players, as well as stay on the right side of the law, follow these tips to avoid bonus abuse.
Do not break the rules
We'll start with the most obvious. Rules are put in place for a reason, to ensure everybody has fair gameplay and an even chance of winning.
While computer programming can prevent online players from breaking the rules, there are ways to do so, for example, by going beyond bet limits or colluding with other online players to increase progressive jackpots.
Give the correct details
When opening your online gaming account, do not lie about who you are. Not only could this potentially constitute fraud, but it could also impact the marketing of the bonuses to you.
For example, they may give you bingo offers if you sign up as a woman; conversely, sports offers may be more popular with male bettors at this particular site. It's a cliche,  but there are cliche's there for a reason.
If you sign up with a fake account, you'll broaden your access to these offers, which is most effective when setting up multiple accounts – also against the rules.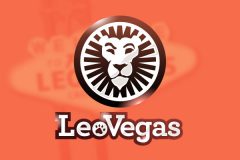 Play exclusive slots and games at LeoVegas mobile casino. Take advantage of regular promotions, new online slots and their range of live casino
Don't open multiple accounts
Again, this could border on illegal if you are posing as somebody else. With so many online credentials today, such as multiple email addresses, it's relatively easy for bonus abusers to set up multiple accounts.
This may mean they're more open to the same welcome offers, or, in cases such as above, can get a bigger range of bonuses based on their demographics.
The most sophisticated abusers even have different bank accounts or may set them up in other people's names to carry on taking advantage.
Avoid volatility arbitrage
It's difficult to say but pretty easy to explain. Volatility arbitrage takes advantage of casino operators who offer no deposit bonuses.
In theory, they can go in without placing a deposit, win a significant sum and never return to the operator again, thereby costing the operator in the long run.
The most sophisticated abusers know the best games to make the biggest wins on for minimum input, for example, low volatility slots.
Alternatively, players may simply change up their game strategy, for example, suddenly switching to much larger bets when using bonus money.
Casino operators are becoming more aware of unexpected changes in gameplay and can manually override the bets if they feel that players are taking advantage of the large bonuses they have won.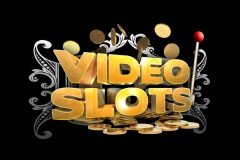 Play on thousands of slots, enjoy Battle of Slots tournaments and generous welcome bonus
Don't try to claim your winnings twice
Though this tactic does not often work, occasionally, players can take advantage of security flaws in promotions to reclaim bonuses. For example, they might receive an email inviting them to claim a bonus.
If the link to the bonus does not expire, they could, in theory, click again and reclaim the prize. Thankfully, casinos are becoming more aware of this and can withdraw the bonuses if they suspect foul play.
The house always wins
The last thing any casino operator wants is a bad relationship between supplier and client. That's why they continue to offer tailored promotions to encourage regular play – not online abuse.
For the benefit of the whole online gambling community, it's best to use promotions fairly and avoid potentially unlawful practices.
A solvent casino operator is a more generous one, so you will benefit far more in the long term by sticking to the rules!
If you want to play at a casino with clear terms and conditions that are easy to understand and plenty of offers to keep you entertained, we know one perfect place to go. Why it has to be GUTS online casino of course.
You can make our day
Sign up to our free casino newsletter and you'll get all the latest mobile casino news and promotions. And if that's not enough you'll make us super happy at the same time.
Grand Mondial Casino Our Best Casino - November 2023
150 Spins on Mega Moolah slot for €$10 Deposit
Play For Real
18+ | New Players Only | Gamble Responsibly | Wagering & Full T&Cs Apply
T&Cs Apply